Lite Analytics documentation
Install script using Google Tag Manager
If you prefere to install analytics code using Google Tag Manager, you can do that with Lite Analytics by using Custom HTML tag.
Generate Lite Analytics GTag code
First of all, go to your Lite Analytics settings page and click Get code for desired website. Select the tab Google Tag Manager and copy the code.
Create Custom HTML tag in Google Tag Manager
Navigate to
Google Tag Manager
homepage and login with your Google credentials if you are not already logged in. Select the web property/account where would you like to add Lite Analytics.
Click on New Tag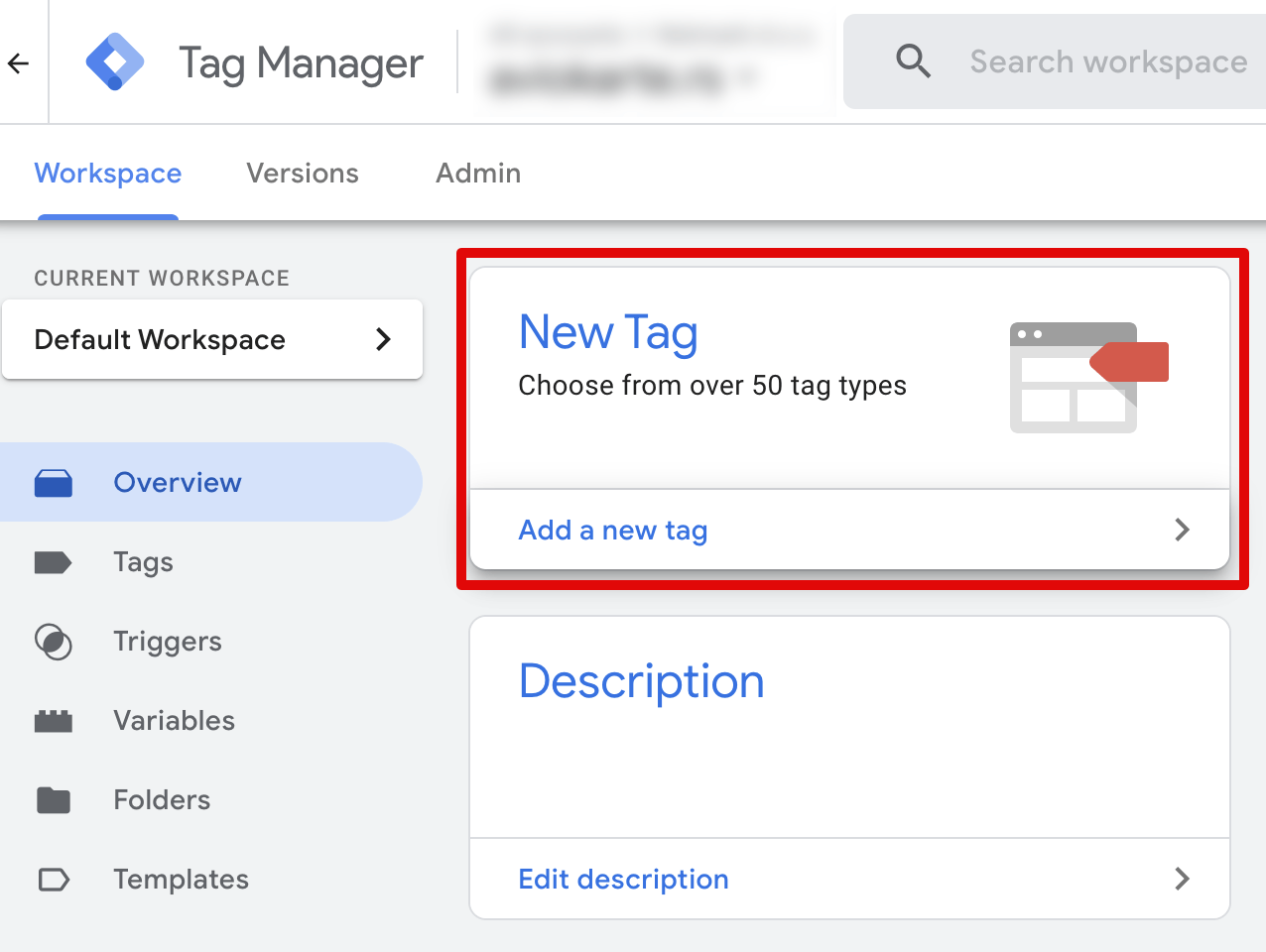 Click on Tag Configuration and then select Custom HTML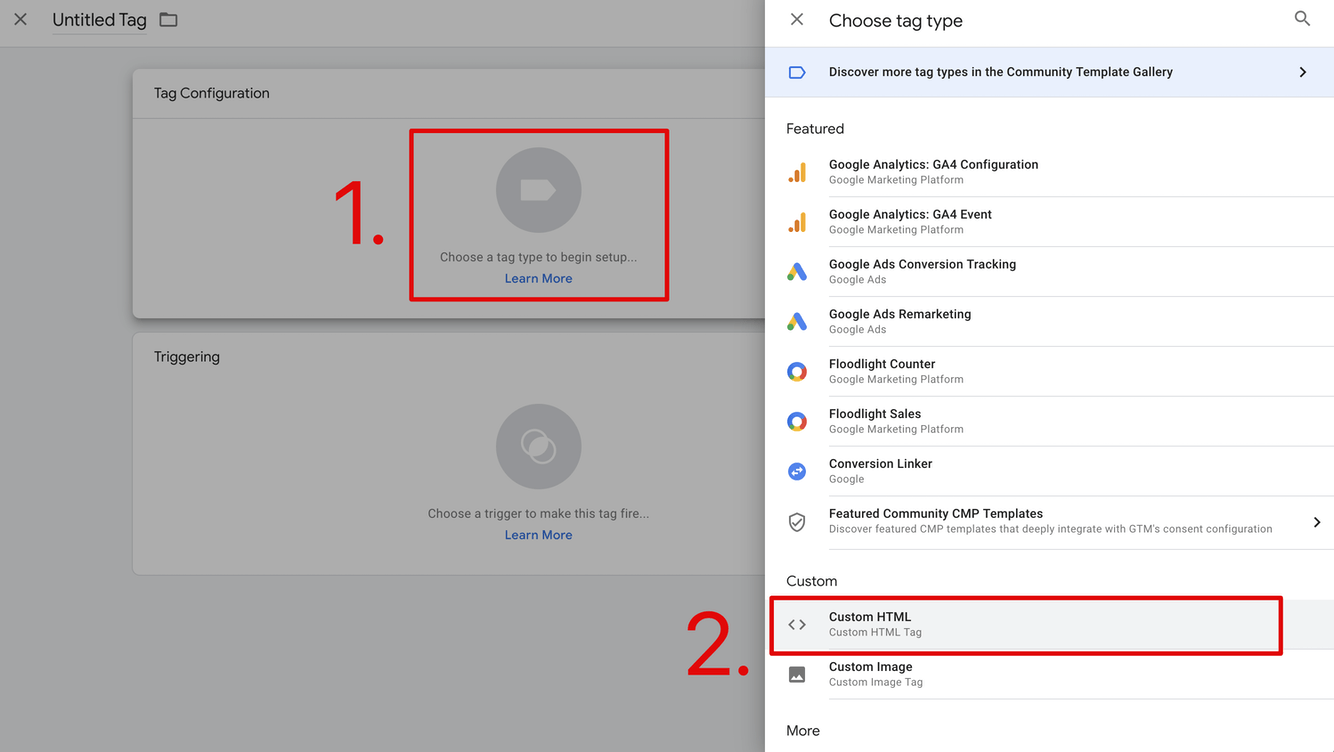 Copy & Paste your Lite Analytics code in HTML section. To generate a proper script for your web property, go to Lite Analytics Settings and select Get code for desired web property and then select Google Tag Manager tab.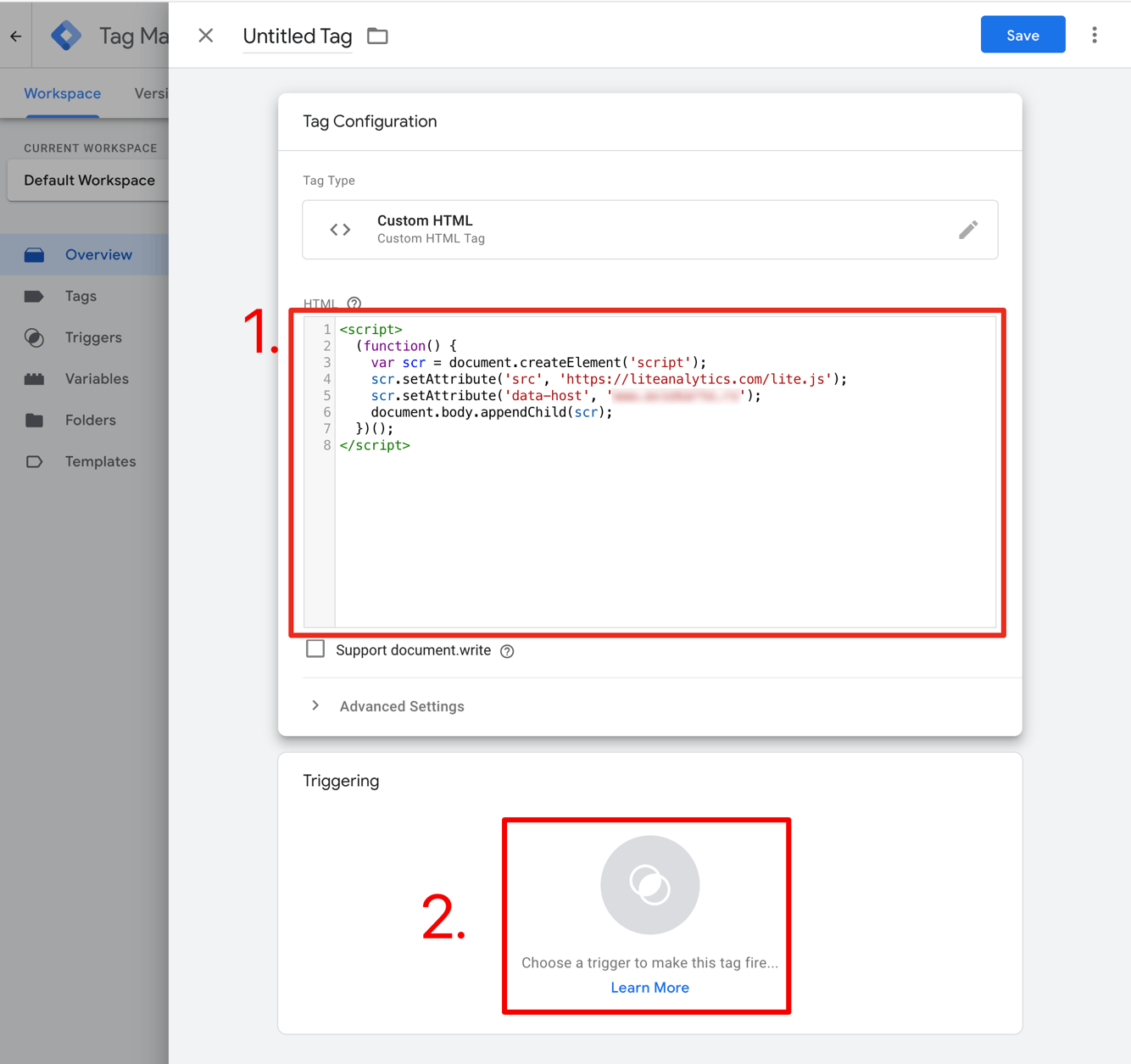 Click on Triggering section below.
In "Choose Trigger" menu select All Pages

In upper left corner enter the name of your new tag, for example Lite Analytics. Click Save in upper right corner.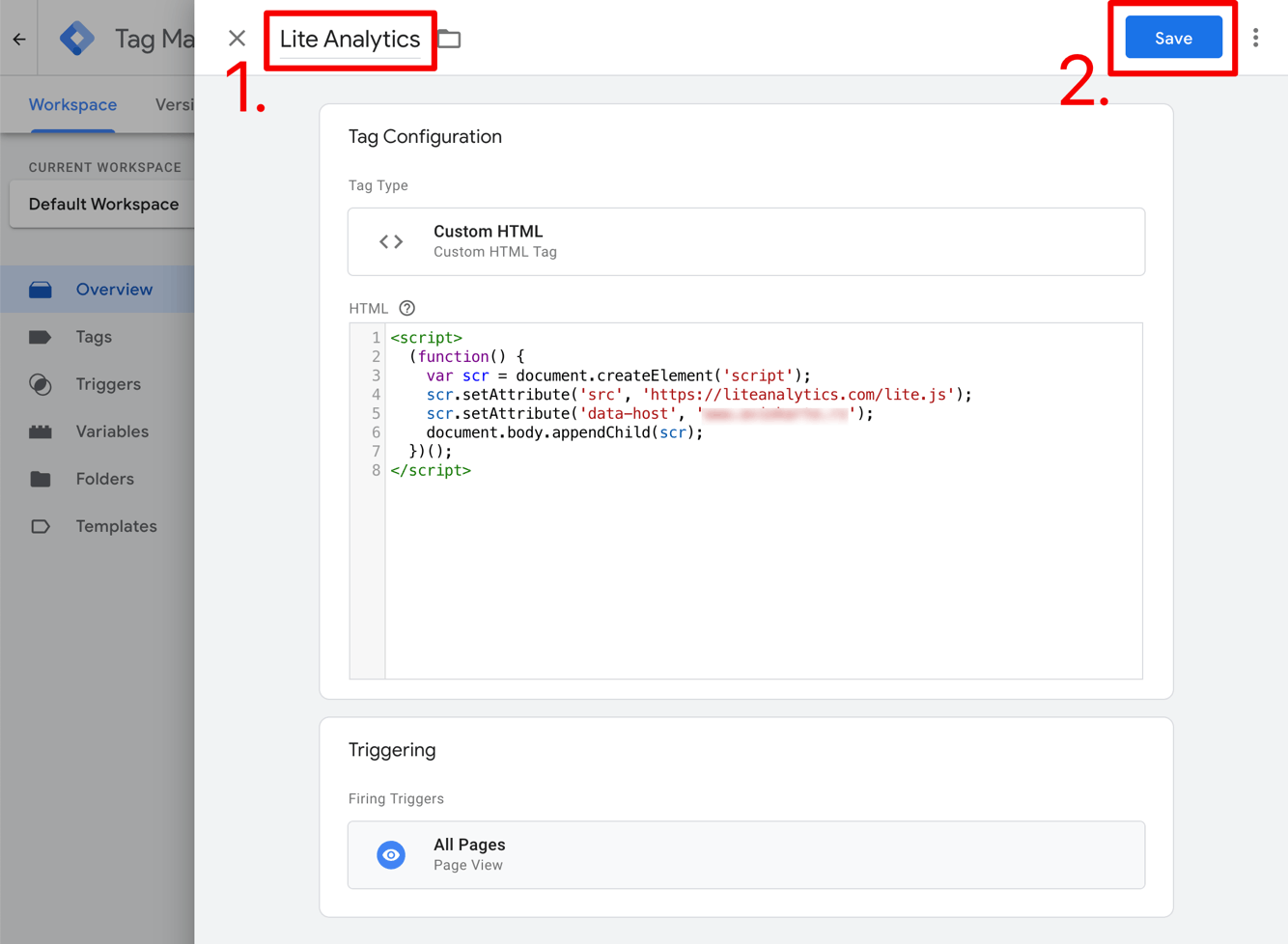 Publishing changes
After you have successfully created yout new tag, don't forget to publish a changes to your site. On Tag Manager homepage click Submit in upper right corner and then Publish to publish your Google Tag Manager changes into your website.