Understanding Google Discover source
You may have spotted 'Google Discover' as a source in your Lite Analytics reports. Interestingly, this referral doesn't show up in GA4; instead, GA4 incorrectly labels this type of traffic as 'Direct'. Thankfully, Lite Analytics, as an Google Analytics alternative, has got your back, enabling you to gain deeper insights and a more accurate understanding of your visitors.
Google discover, as you might expect, has ties to Google, but what does it exactly imply?
Google Discover is a mobile feature from Google that provides personalized content to users based on their search history, interactions with Google products, and topics and locations they follow. It was formerly known as Google Feed, and was renamed to Google Discover in 2018.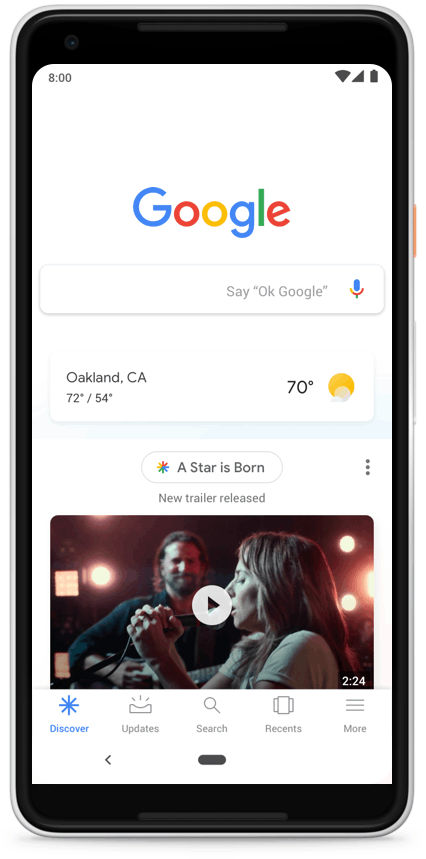 The service curates a feed of content — articles, videos, and other formats — that it predicts will be of high interest to the user. This is based on machine learning algorithms that analyze a user's interaction with Google services. The content appears on the Google mobile home page or on the Google app, and it provides a wide range of categories from sports, entertainment, news, and more. On certain phone models and Android version, you can access Google Discover by simply swiping left from your home screen.
One key aspect of Google Discover is that it's not necessarily reliant on traditional search queries. Instead, it actively curates content based on the individual user's behavior, aiming to predict what the user will want to know about next. It's a proactive approach to providing users with relevant information even before they perform a search.
For publishers, appearing in Google Discover can represent a significant source of traffic. Therefore, optimizing for Discover by producing high-quality, engaging content that aligns with Google's guidelines could be a beneficial strategy.
But not only Google Discover
However, there's another scenario where you might encounter the source Google Discover. If a user begins typing your website name into the Google search box on their Android device, Google might present a direct link to your site in a dropdown menu. Should the user choose to click this link, bypassing the traditional Google search, your site will record Google Discover as the referral source.
Published: 2023-06-09