Simple lightweight Google Analytics alternative
Privacy based and cookie-free analytics for your website
Sign up for 30 days free trial, no credit card needed
Start free trial Visit live demo preview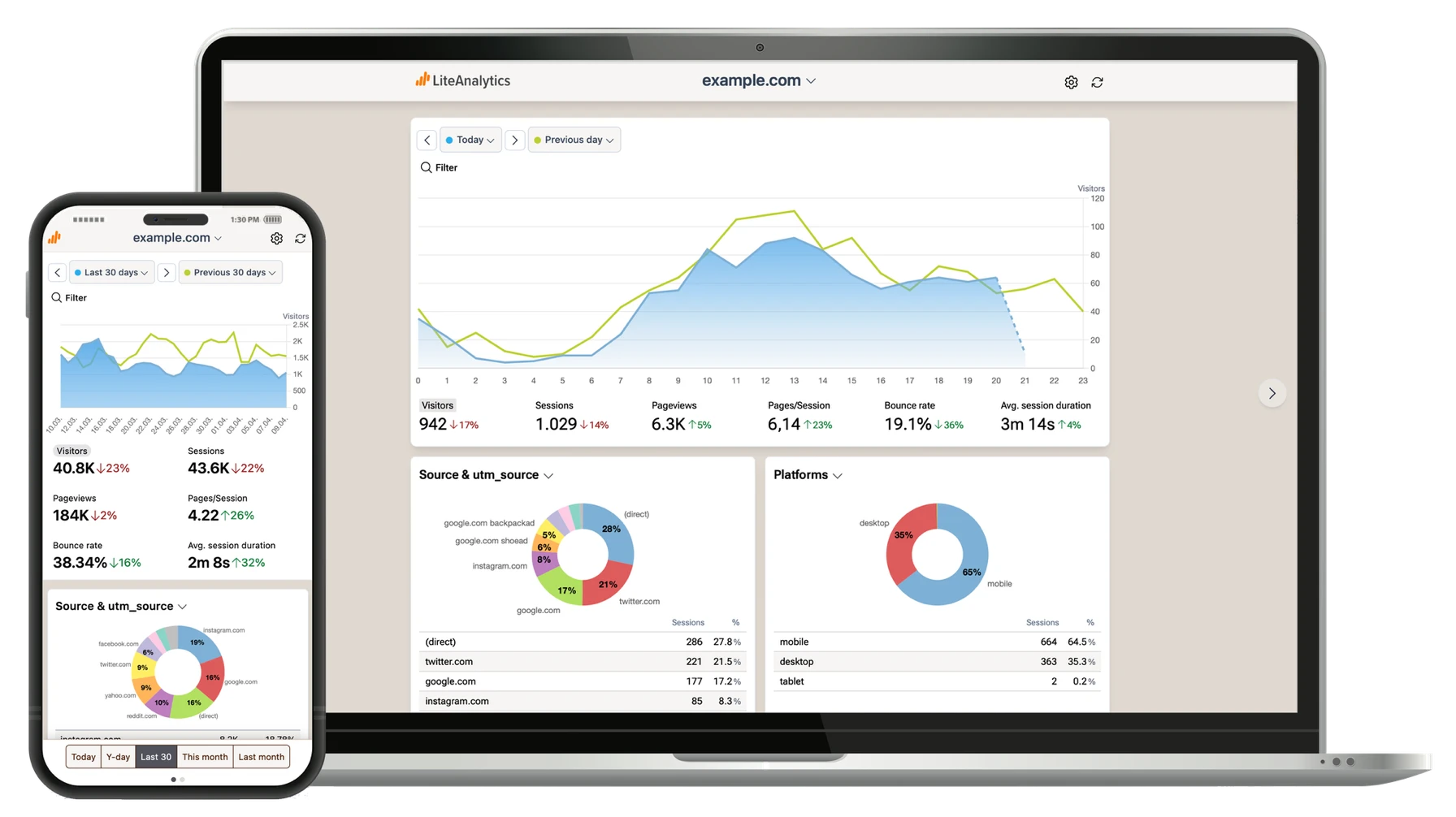 Dashboard
Introducing a simple and highly configurable dashboard for your website that provides a quick glance at all the key metrics. Unlike Google Analytics, where data is often buried deep inside menus, our dashboard makes it easy to access all your important information in one place. Enjoy a simpler and more streamlined experience with our easy-to-use dashboard.
Customization
You can customize your dashboard by arranging reports to suit your preferences. For example, combining two metrics in the same report will give you a more comprehensive view of your data.
Navigation
With our dashboard, you can easily navigate between multiple sites and time periods. Whether you have two websites or several, you can quickly switch between analytics and view daily stats for each site.
No tracking cookies
Best of all, our Lite Analytics solution does not use cookies to track visitors. You won't need to include those boring cookie consent pop-ups for analytics purposes to make your site GDPR compliant.
Pricing plans for websites of all sizes
Lite Analytics pricing plans will grow with your business.
Start
10 webites
50.000 pageviews
Email support
100 websites
200.000 pageviews
$2/mo for every additional 100.000 pageviews up to 1M pageviews
Email support
Enterprise
Contact us
100+ websites
1.000.000+ pageviews
Email support
Sign up for free trial without credit card and pick your plan after 30 days trial period